As you know from a previous post, Lacy at Living On Love is doing a monthly challenge. This month was to take a loved one out on a date. I just spent 7 wonderful days honeymooning with my hubby so I thought it would be SO nice to take my momma out on a date. It was great for a sort of thank you to her too. See while I was gone that meant that my mom had cover all of my slack. Now, I know it was my our honeymoon,
but
I still appreciate so much, the fact that she helps me out. So thank you Momma!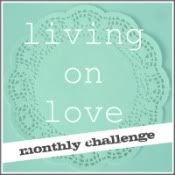 I took her to her favorite restaurant, or bakery rather, but they have food too! Cafe Europa in Brookside. The cupcakes and other desserts there are TO.DIE.FOR! I always ask for their treats for my birthday, actually so does my mom. :)
Isn't she gorg? And look at that outfit. Flaunt it if you got it ;) hehe.
She had the reuben and veggie soup...
I had mac and cheese and veggie soup...
We chit chatted and caught up on all the things we had missed out on. A week seems like eternity sometimes. My mom and I are like besties so a week really is a long time to go without talking! She admitted to me, and only me, how much she missed me while I was gone(can't say I blame her ha). After lunch we hopped to the bar side to have some
fab
ulous desserts. She had a cherry pie and I of course had a chocolate cupcake. Usually it'd be all about the lemon cupcakes for both of us, but they were out :( tear. My mom also partook in a cup of coffee with Bailey's(I was driving, no worries.)...
This frosting is heavenly...
After dessert we perused one of my mom's favorite shops, The Pear Tree. They had lots of cute and over priced trinkets....
($250, seriously?)
Next we headed to the plaza for a little shopping in the rain. This date may not seem like much but these are really the things that my mom and I truly enjoy doing together. Plus I paid for lunch, this alone was enough to knock my momma off her feet lol. We had a wonderful day together. I had missed her. It's good to be home. Love you Mom.
Happy Day!
(Not really because it's my first day back to work, boooo)
-M